It's been an exceedingly hot summer, and I was looking for a respite from too many overly warm nights. When I mentioned to a friend how poorly I'd been sleeping, she suggested I try some Supima® cotton sheets – then surprised me with a set.
Admittedly, I was one of those people who equated high thread count with high quality, and, I was skeptical that luxury cotton sheets could "perform" differently – especially against higher thread counts. After a few nights of cool, comfortable sleep, I was a believer.


Before making their way to my Berkeley home, these sheets took a circuitous trip around the globe, starting with American-grown Supima cotton – the new standard for luxury fabrics and home goods. This fabulous, long-staple cotton got spun into sheeting fabric in Italy's renowned textile mills, before being crafted into gorgeous bedding and sheets in Romania by a company called
Late Mornings
.
I followed the manufacturer's laundering instructions, even going so far as to line dry and iron my new sheets – something my own mother used to do. The extra effort was worth it. The 550-thread count, percale-weave bed sheets were crisp, lightweight, amazingly soft – and they looked fantastic on my bed.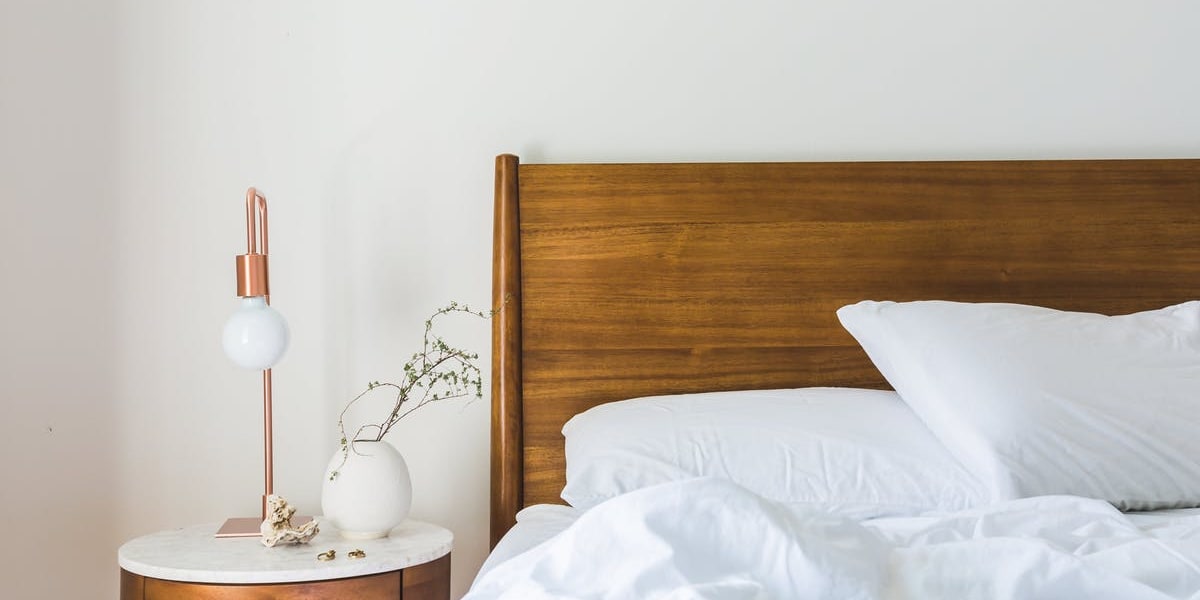 I got curious about what makes some cotton sheets better than others and discovered, like all quality products, it starts with the best raw materials.
Once considered the ultimate in luxury cotton goods, Egyptian cotton farming has declined rapidly in the past decade, representing only 1% of the world's current production. Supima cotton, grown exclusively in the US, has emerged as the world's go-to for luxury cotton goods. A trademarked variety of its better known forebear, Pima cotton (Superior + Pima = Supima), if it doesn't say "Supima" on the label, it's just cotton.
What makes Supima extraordinary is its extra long staple fibers. When combed and spun, these longer, stronger fibers yield sheeting fabric that's exceedingly durable, resistant to pilling, incredibly soft, and improve with each washing.

Additionally, this manufacturer never treats their products with anti-wrinkling agents that "suffocate" the cotton and off-gas chemicals. Personally, I think a little rumple in my sheets in charming.
I've also learned not to rely on thread count as an indicator of better quality. Simply put, thread count is the number of warp and weft threads in a single square inch of fabric. A purportedly high thread count is often the result of spinning short, lower quality cotton fibers into double, or triple ply yarns, ostensibly turning a 200 thread count sheet made with 3-ply yarn, into a 600 thread count sheet.

If you find cotton bed linens in the "zillions" of thread counts, caveat emptor. I'd avise you to take a step back from this implausible product – as there are only just so many threads that can fit in an inch.


We all know what too little sleep looks – and feels – like. Had I not complained about sleeping poorly, I would have never learned so much about high quality cotton – and what to look for when making a purchase.

Now, I fully appreciate what a difference a set of high-quality, natural fiber cotton sheets can make for a rejuvenating night's sleep.
Treate yourself to a new set of sheets, or maybe you're just ready for a bedroom redo. Just remember to read your labels carefully, and consider spending more on a set of quality bed linens (with believable thread counts) from reputable manufacturers like
Late Mornings
.
Think of it as an investment in your health - because, who doesn't relish a fantastic night's sleep?
Sweet dreams.