Celebrating Women's History Month - Every Month Throughout the Year
I think women should be celebrated every day, week, and month of the year. Starting in March, I'll be showcasing women in my life – personal and professional – who are not just stellar human beings, but excellent at what they do. I'm starting with some of the folks who have helped me become the best version of myself, in life and business.
Why staging?
It wasn't a planned career...it fell into my lap! I've always been good at decorating and after a huge layoff at a previous job, my friends and family encouraged me to pursue my love of decorating. After much consideration, and working with a successful stager in San Francisco, I began posting some rooms I had done onto an Internet service and it took off from there! I've been staging for eight years.
Have you had discrimination as a woman, Your work, and why or why not?
In the staging business, being discriminated against as a woman doesn't seem to be an issue for me and my business. In the beginning, I was "advise" against using bright vibrant colors because it "was not the trend." I ignored that advice, came into my own, and created my own style of staging, using lots of bright colors! I'm grateful to the person who mentored me, she assured me that my staging style would speak volumes — and to develop my business through "referrals." I agree, referrals rule!
What fuels your passion for life?
My faith, my family, and developing strong friendships that last a lifetime!
Contact: (510) 435-7777
Website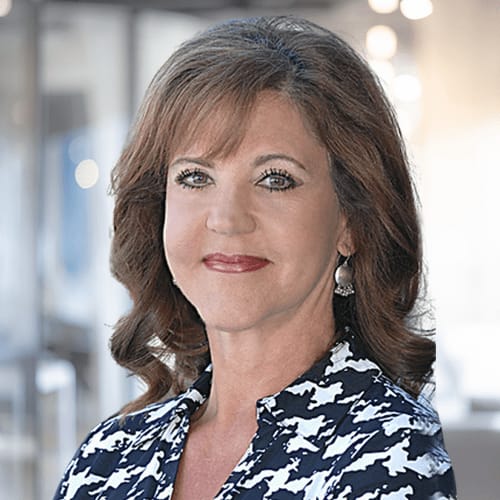 Why did you go into mortgage lending? Initially it was suggested to me by a neighbor who owned a real estate brokerage (apparently after asking what she felt were several valid questions about the financing of my own home). After her suggestion I began to explore the industry and right away became excited about how many options were out there in lending that I wasn't aware of. Homeownership was an important, exciting step for me, and wanted to be part of making that a reality for others.
What are you passionate about? I am very passionate about striving for tolerance and acceptance as a society. Though we cannot always understand an individuals specific situation, it's important to be open minded and compassionate to what they have experienced.
Have you faced discrimination as a woman in your field – in life? Early on in my career, I felt I didn't have the same opportunities as my male co-workers. My current company is wonderful in creating a level playing field, opportunity and encouragement. Being raised in the middle of four brothers, I learned to stand my ground and fight back at an early age. Maybe putting out that general "aura" helped me avoid too much in the way of discrimination. My parents and siblings helped prepared me for the "Big World" out there.
Tara-Nicholle Kirke, MA, Esq. is a Metaphysician, Master Coach and Spiritual Strategist to smart, successful people. She is also the Founder and CEO of the personal development company SoulTour and the author of The Transformational Consumer.
What are you most passionate about in life?
I am most passionate about my daughter, Londyn. That she has maximum joy in her life, comes to know, love, and respect her own unique little Self. The genius within her will be given the opportunity to flourish.
I am passionate about art, beauty, travel, and spirituality. I want people to know that they are perfect, whole, complete, and beloved exactly as they are. I want to lick the plate of life, and I want the people around me to have that kind of daily joy, too. That's why I do the work I do.
I am the most passionate about helping people "do" their big dreams, by "undoing" their self-sabotage patterns. In particular, I'm passionate about helping heal and transform the energy blocking psycho-spiritual complex we call the Inner Critic.
I'm passionate about doing what I do! Using tools and insights from neurobiology, Jungian psychology and spiritual law – which I call the House Rules of the Universe!
What led you to your calling?
My calling is to help people un-repress themselves from the inside out. As with many callings, my seeds were planted by my own dogmatically religious childhood. As I began my healing journey, I accidentally began connecting with other smart, successful people who felt like they had unfulfilled dreams and potentials.
I originally would share what I had come to know, including my own daily rituals and practices, almost in secret while working with CEOs and executives as a business and marketing consultant. One day, the CEO of a very well-known company pulled me aside and suggested I consider giving up marketing, and figuring out how to "do" my calling full-time. That was in 2016.
Have you ever faced discrimination as a woman? How did you overcome it?
I have an extreme MYOB (mind your own business) policy. My business is my actions, my thoughts, my emotions: how I operate and "be" in the world. That's
what
I can control, and that's
all
I can control. So, it's entirely possible I've faced discrimination as a woman, but it hasn't made it through my lens of the things I focus on. My success and my joy in life have benefitted greatly from this perspective.
However, I also come from a matriarchal family where girls are treasured to an extreme. My life has been has been punctuated with thousands of extraordinary opportunities — including a number of executive roles where I was the only woman in leadership at the company.
Having been conditioned as a child to believe in my own extraordinary gifts, and to feel confident bringing them to any and every table, prepared me well for a world in which we're still very far away from equitable gender representation at the highest levels of business and other fields.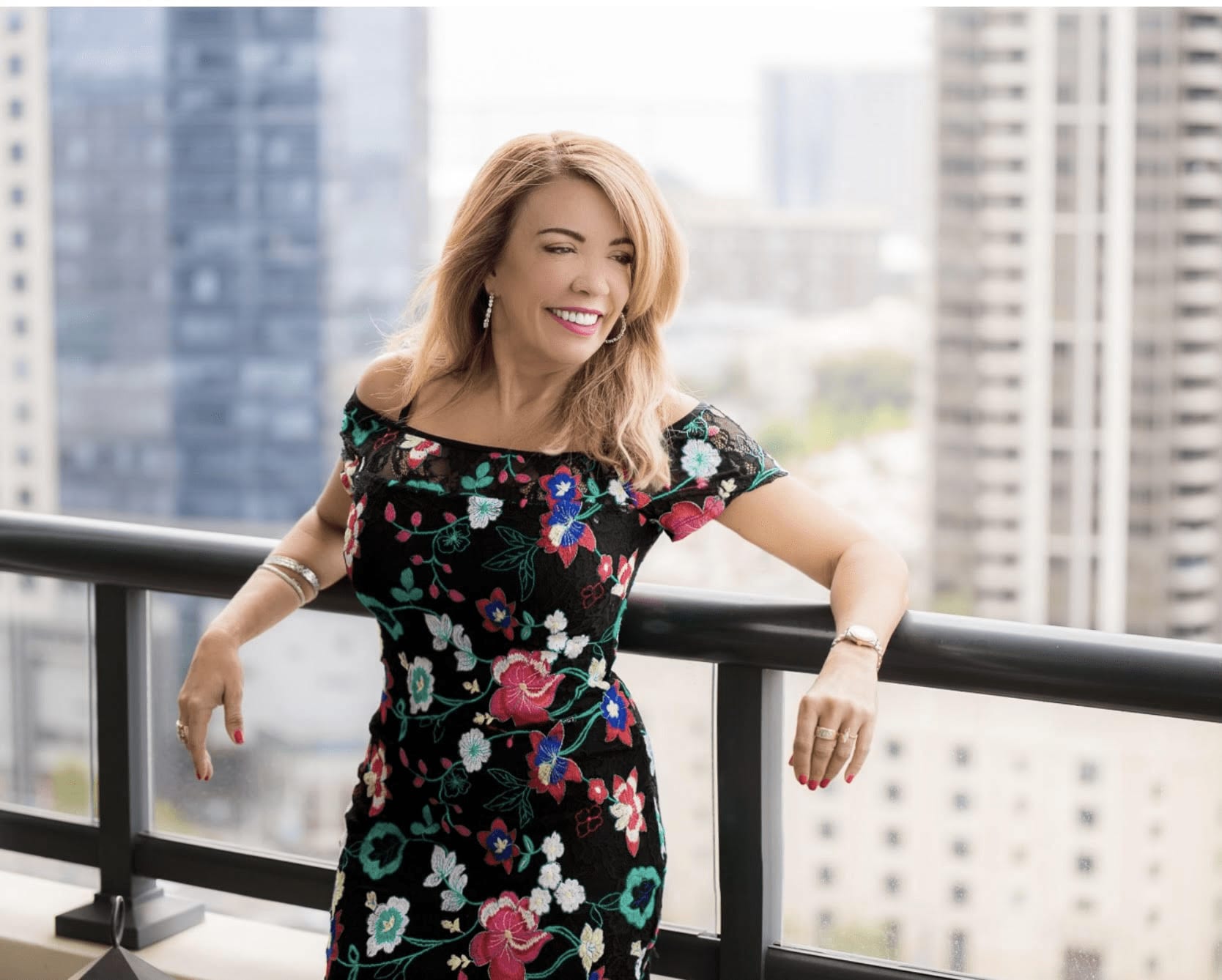 What are you most passionate about in life?
The theme of my 2022 is actually being "Passionate." I am very passionate about many things: about making an impact and a difference in people's lives, starting with my family, friends, clients, my tribe, and everyone I touch. Doing what I love the most: teaching, guiding, encouraging, inspiring, and helping everyone to believe in themselves, in possibilities, and become the very best version of themselves.
I want my grandkids to be able to say: "That's my Grandma, she's an amazingly cool lady – an inspiration!"
What led you to your calling?
I am happiest when I am teaching and helping. I've always loved business and entrepreneurship – and the art and the science of sales and leadership. It was inevitable I would put both together. I have a special place in my heart for women in business, because we all know, there's still a gender gap - even in 2022.
Have you ever faced discrimination as a woman, and how did you overcome it?
Being a woman business coach in a world dominated by men is not easy. There have been bullies, insults, haters, and envious people. I overcome by refusing to let anyone define me, or take away my energy and power. I get up, shake it off and remember WHO I am, what I stand for, and my mission. I just keep on going, Darling.
Today, I do my best to inspire women to speak up, stand up, take charge, not to ask for permission – or for validation. And, to NEVER apologize for being assertive, intelligent, determined, high integrity, brilliant, and ambitious women.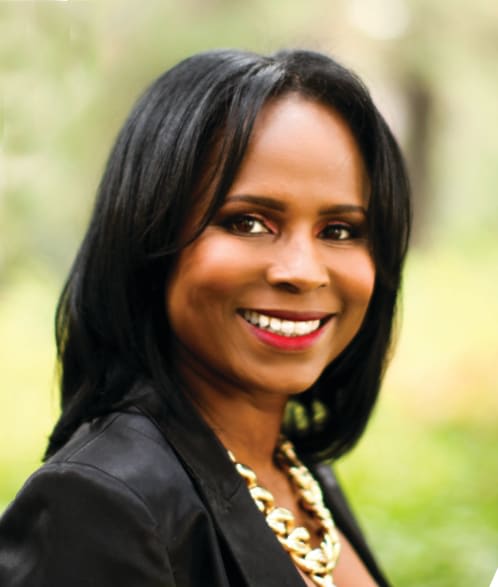 Have you faced discrimination in your work as a woman? Working at my first luxury brokerage, I witnessed male brokers describe female associates as "difficult" to work with, and labeled the "B" word. As my business grew and I came to better understand my colleague's expectations for their business, I realized these women were being unfairly characterized – they were simply asking for elevated service and process, whereby my male peers were received openly, their opinions and suggestions welcomed, and women were talked down on.
I am often one of the few women in attendance at top-producing mastermind events and have noticed repeatedly women not being invited to the all-male brainstorming table. This creates barriers to cultivating a strong network of supporters and advocates when there is little or no access to decision-makers. Moreover, I often find lender referral lists with only men's names – and, despite my excellent service, reviews, and competitive rates, rarely make their preferred lender list.
Why did you become a mortgage broker? Given the history of discrimination in homeownership and lending, it is important for me to educate and assist folks in creating a strategy to own. At the forefront of my interaction is the value of diversity and inclusion.
After many years in a comfortable corporate role on the president's staff at AT&T, I decided to follow my mom's path and enter the real estate business. Armed with my real estate license and a degree in accounting and finance, I decided to pursue real estate finance to supplement my corporate income. I eventually quit AT&T, and that same year reached a pinnacle in my fairly new "side business" and was named a top producer!
What are you most passionate about in life? Nothing gives me greater satisfaction than helping make someone's dream come true – or simply making their lives easier. When I help someone purchase a home or save money on an existing loan, we add value by enhancing the quality of their lives. We all need more time, more opportunities, and more cash flow. My passion is helping people find these things. I am a firm believer that "Being successful is not just leaving things better than you found them, it's leaving people better for having found you!"
Phone: (510)761-7071
Email: [email protected]
Website