Best in Show — Stories from Beyond the Shelter
Berkeley Humane Annual Storytelling Contest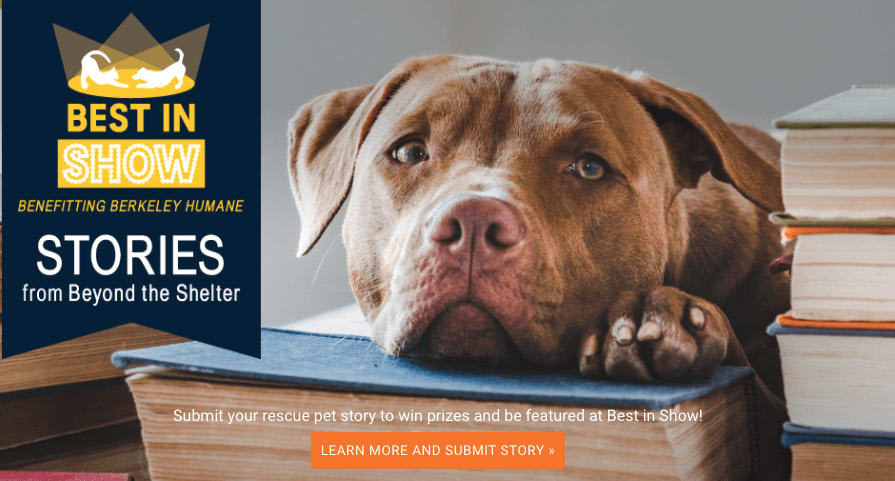 Berkeley Humane hosts this annual storytelling event that celebrates the rescue pets who fill our lives with love. Each year, contestants submit their heartwarming pet stories for the chance to win prizes and be crowned "Best in Show". Three finalists will read their stories at the Best in Show event.

This year on October 15, 2021, Best in Show will be joined by Pulitzer Prize winning author Jennifer Egan, author and radio host of KQED's Forum Dr. Michael Krasny, and Diane Dwyer, TV personality and two-time Emmy® award winner for journalism.

​​​​​​​Make us laugh or make us cry, tell us about a meaningful experience you had with a rescue pet! Accepting submissions now through September 15, 2021.