Top 10 Reasons to Live in the East Bay Hills
Andrea Gordon, Realtor® | Expert Contributor | Compass Agent
DRE# 012333563
There's a good reason why the trickle of San Franciscans moving to the East Bay has turned into a steady stream — there is a "There there." Ironically, the views of The City from the East Bay Hills are truly astounding — and come with way better parking.
All kidding aside, there are countless reasons to live among the rolling green hill communities of Berkeley and Oakland, so I've narrowed it down to my Top 10.
1. Tilden & Redwood Regional Parks
Spanning the ridgeline between Alameda and Contra Costa Counties, Tilden and Redwood Regional Parks offer an oasis of green space for city dwellers. With miles of hiking trails and cycling routes, a golf course, and world-renown Botanical Gardens, it's hard to believe you're mere minutes from a major metropolis.
2. Incredible Schools
As a nexus of intellectualism, the East Bay Hills are home to some of the region's finest public schools and private academies, offering diverse scholastic opportunities, and interesting niche programs, designed to promote a greater understanding of the world.
3. The Claremont Hotel and Spa
Since 1915 this venerable landmark resort offers luxury lodging, fine dining, a fitness center complete with Olympic-sized swimming pools and dozens of tennis courts. This classical building sets the tone as one of the area's most architecturally significant neighborhoods.
4. Amazing Food & Art Scene
From Chez Panisse to Olivetto, food trucks to taco stands, and all points in between, the East Bay's culinary traditions, old and new — continue to attract talent — and diversity.
5. Proximity to Everywhere
Smack dab in the middle of this bustling geographic region, people who live in the East Bay Hills are close to everything, even though it feels away from it all.
6. Artisanal Coffees & Craft Brews
Before there was Portland, there was Peets Coffee. At one time, the shop at Vine and Walnut was the only artisanal coffee you could find this side of Verona. Same for small batch breweries. Now, there's a local brew pub in nearly every neighborhood. Anchor Steam, take note.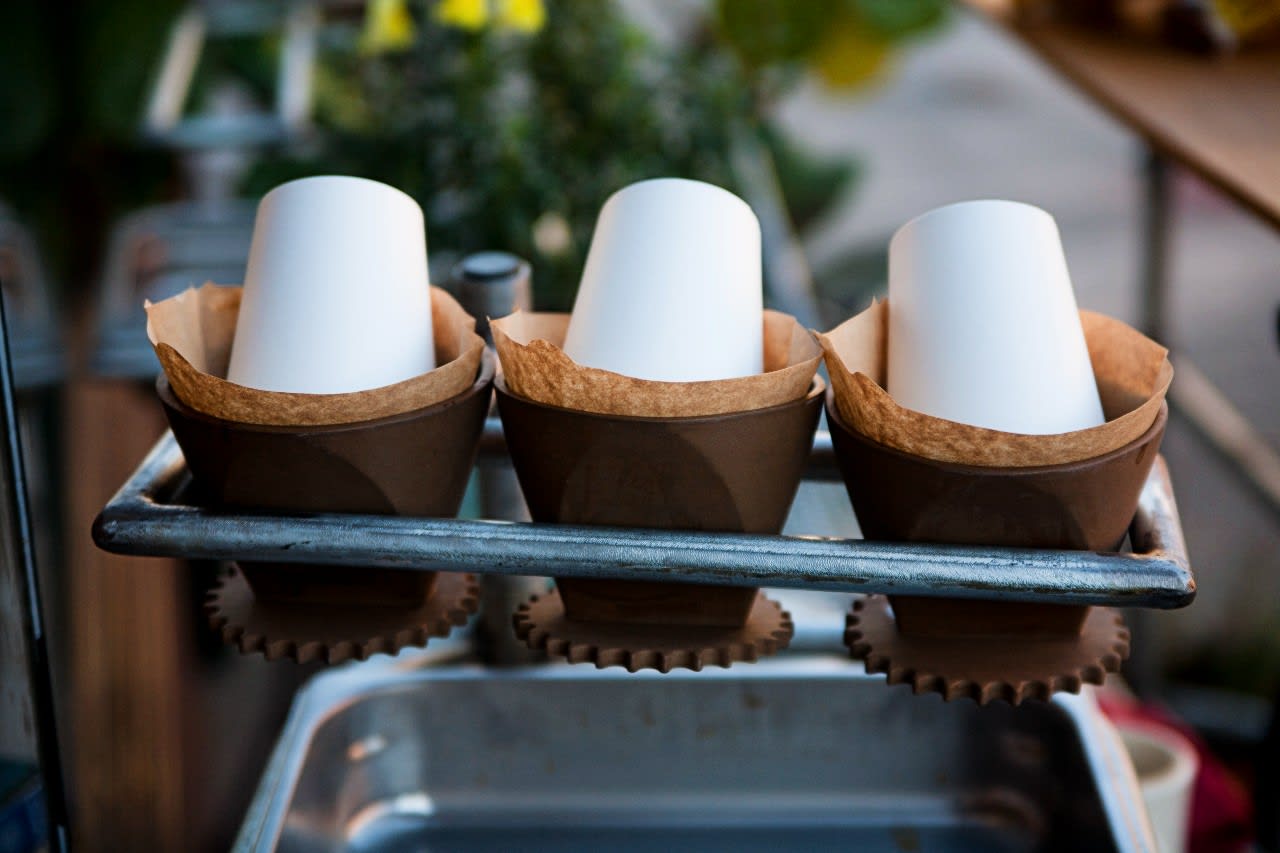 7. Spectacular Views
Enough said.
8. Quiet Neighborhoods
Nestled among the windy roads of the East Bay Hills are quiet enclaves and magnificent hidden estates, all world's away from the hustle and bustle down below. Neighborhoods known for their multicultural populations, diverse architecture, and designer architects, the East Bay Hills is home to regular, and famous folks living side-by-side.
9. Vibrant Multi-faceted Communities
Inhabitants of the East Bay Hills are proud of their diverse and distinctive communities — from the UC Berkeley-inspired academic lifestyle, to Oakland's tech-forward focus, and the artists that give our region its flavor and flair. The East Bay is far from monolithic, some would say, indescribable.
10. Terrific Weather
Face it, waking up to socked-in fog and dreary temperature on a daily basis can dampen the spirit.
Folks in the East Bay Hills wake up to sunshine, more days than not, with pleasant, year-round temperatures. For those of us who live here, it's always dramatic to watch the sun set over the Golden Gate, while San Francisco is swallowed by fog.