It's the most marvelous time of the year!

For me, tis the season to spread love, gratitude, and lots of good cheer. If you're at a loss for gift ideas, or have the perfect gift picked out in your mind's eye, but not where to find it, here's a few of my favorite East Bay artisans, jewelers, and purveyors of wonderful things to inspire your gift giving this holiday season.

Happy Holidays to one and all - and, keep it local! --ANDREA GORDON, Realtor®

JEWELRY


If this is the year you plan on "Puttin' a ring on it," hop on over to The 14 Karats. One of the East Bay's best known jewelers, when my beloved and I decided to tie the knot, we chose the long-time College Avenue jewelers to create our custom wedding bands. Since then, we've developed an enduring friendship with Lilly and Jon Moriarity, two wonderful people with amazing talent.

The Moriaritys have been creating exquisite custom jewelry in the East Bay for over 30 years, specializing in custom wedding and engagement sets using conflict-free diamonds and precious gems. I think it's the perfect place to embark on the journey of marriage

The 14 Karats
2910 College Ave
Berkeley, CA


From simple to sublime, The 14 Karats uses conflict-free gems and precious metals to create their fine custom jewelry.

With rings on their fingers (and maybe even some bells on their toes...), your loved one will sparkle this holiday season wherever they go with finery from M. Lowe & Co. Fine Jewelry. Located in Berkeley's renowned "Ghourmet Ghetto," Margo Lowe's namesake jewelry shop is a feast for the eyes – and a favorite place to shop in Berkeley for fine custom jewelry during the holidays.
Join us Saturday, December 7, 2019 for a Holiday


An eccentric, collection of jewelry by M. Lowe & Company Fine Jewelry

1519 Shattuck Avenue (next to Chez Panisse)
Berkeley, California


GIFTS

To call Tail of the Yak a paper goods store is akin to calling Oliveto a pizza parlor.

When it comes time to deck the halls, there's no better place than Tail of the Yak. Step into a space festooned with paper flags and garlands, and delightfully whimsical chandeliers, and everything you'll need to create an eclectic and intriguing holiday mood. Delight your loved ones with gift wrapping too pretty to tear, or everything you'll need to create a celebratory altar – complete with religious effigies.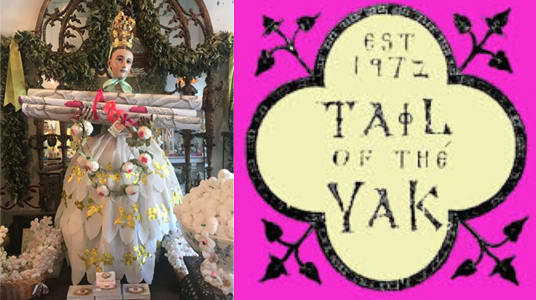 Tail of the Yak
2632 Ashby Avenue
Berkeley, CA


From unique gift wrap and paper goods, to delicate ornaments and religious effigies, Tail of the Yak never fails to surprise and delight.
HEALTH, WELLNES & BEAUTY


I'll admit, I can't get out of this delightful store without a little something for myself. For the ultimate in self-care (and its promotion) Blue Mercury offers a dizzying assortment of whole body, hair, and skin products meant to keep you looking and feeling your best during the holidays.
Well stocked with thoughtful gifts for the home, like naturally scented candles and soaps, think about surprising your inner circle with spoiled rotten day at the spa. Always a relaxing respite during the holidays.

2965 College Avenue
Berkeley, CA 94705

"Beauty is a state of mind. Be beautiful."

When I want to tame the wild beast that is my bountiful head of hair, I head to Moonshadow Salon for a mini makeover. You'll look your best, and sparkle as brightly as the lights after a visit to one of my favorite salons in Berkeley.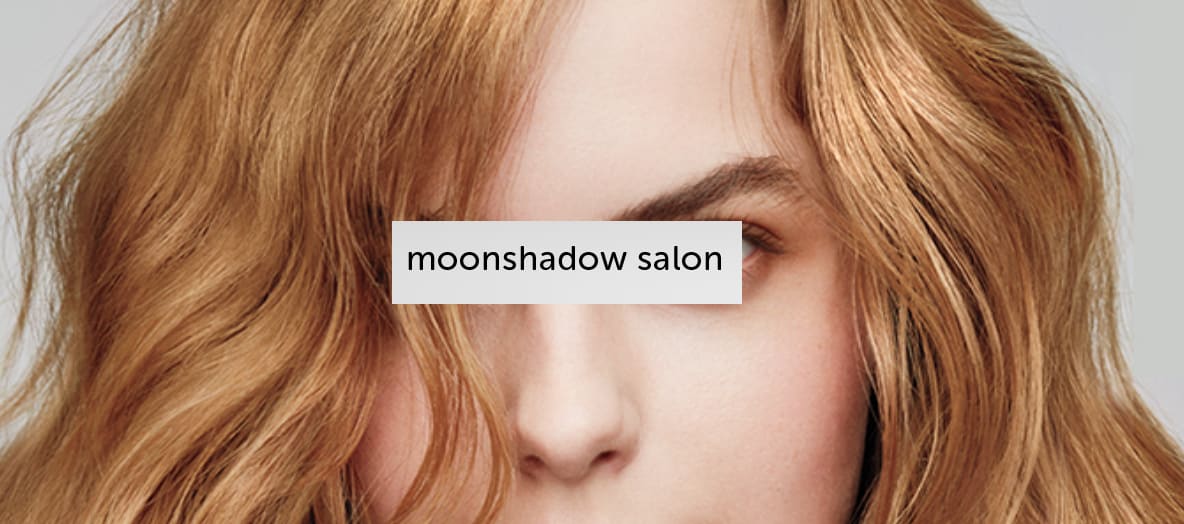 2634 Ashby Avenue
Berkeley, CA 94705

Hair, makeup, and spa services. You deserve it. Santa told me so. Ho ho ho!