Meet Creamsicle & Darby
Berkeley Humane's
"Pets of the Month"
(and READY to Adopt)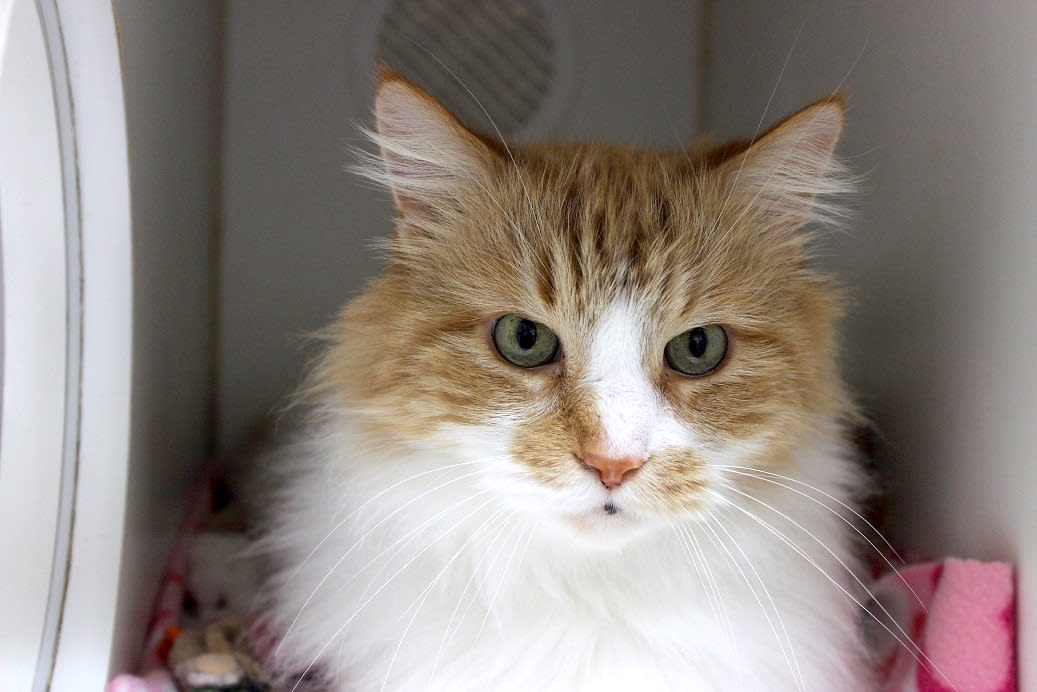 Creamsicle – the Mighty Handsome Cat
This cuddly, fluffy, 3-year old, male is a BIG charmer with lots and lots of love to share - and he can't wait to find a sunny spot in your home to call his very own.

​​​​​​​Do you have room in your home (and heart) for Creamsicle too? Affectionate, handsome, and oh, so smart, he's the puuuurfect companion to snuggle up with on cold winter nights.
​​​​​​​
Find out more about Creamsicle - available for adoption at ​.​​​​​​​​​​​​
Meet Darby!
Sweetness personified, Darby is a gorgeous mature dog who really can't wait to give you a good dose of doggie love for the new year.

Darby is always up for outdoor explanation - ready and willing for walks (as soon as she's taken her medication). Don't let that scare you off - she's a nice, cooperative dog who knows what's good for her - besides a new home.

Is Darby that "good dog" you've been looking for? Come for a visit and maybe take her home today.

Visit , for more information about Darby.