December 2020
Oakland-Berkeley Inner East Bay
Real Estate Market Report
COMPASS
A Strange Year in Inner East Bay Real Estates Begins Winding Down
With a focus on the Inner East Bay (Alameda, Albany, Berkeley, El Cerrito, Kensingtong, Piedmont and Richmond) this report also uses County data for the following stats.
Though Covid-19 upended many of the normal seasonal trends in 2020, the market began its typical Holiday Season slowdown in November, However, activity remained well above levels of last year.
Here's a peek back at this unpredictable year and how the pandemic continues to affect buying, or selling real estate into 2021. Read the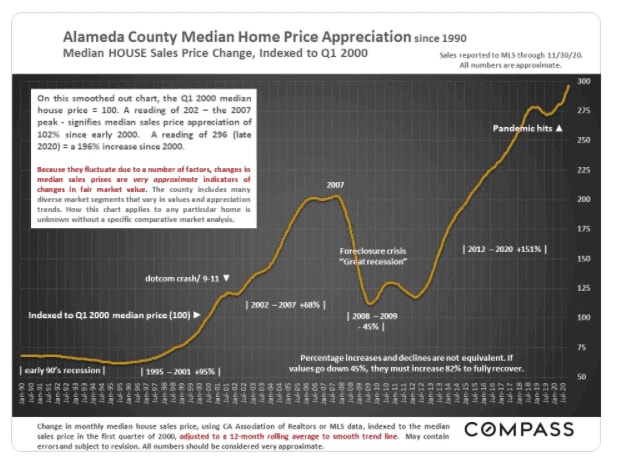 The pandemic has yet to reveal its impact in the coming year, but from all of us at COMPASS, we wish you a healthy, safe, and prosperous new year.